10W Airport Laser Bird Repellent System with HD Camera and Wireless Control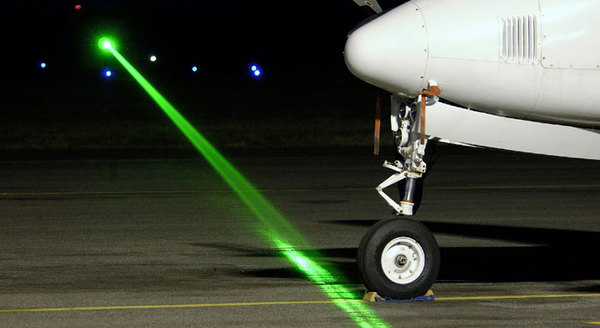 The Long Range Laser Airport Bird Scaring System is featured high efficiency, non-pollution, safe and reliable. It is an effective tool for eliminating bird pest and reducing flight accidents at airports. Mounted on pan-tilt, it can rotate 0 to 360° horizontally and 0 to-3° vertically.
Laser bird scaring device is used to repel birds in the runway areas of airport. It can keep working all day long and in all weathers. Within the laser scanning areas, it can reduce the activity of birds by 90% without harm to birds. It can ensure the safety of aircraft taking off and landing by substantially reducing bird strikes to aircrafts.
This 10w long range laser bird repellent is integrated with 4G HD camera and wireless control. It can be operated by smartphone and tablet with APP control, while it can work fully automatically by presetting scan routes.
When it works, you can get direct vision of the environment and how effective to drive off the birds.
Main Features:
High power 10W 532nm Laser Bird Repellent
Effective range up to 3km
30x Zoom HD Wireless Camera
PTZ is operated on APP by Smartphone or Tablet
Wireless switch of CW/Pulse
50mm laser beam (at aperture) like a big light stick scare birds and drive them off birds effectively

Specifications:
Output: 10W
Laser safety grade: II
Beam diameter (at aperture): 50mm, 80mm and 150mm optional
Service life: >10000hrs
Effective distance: up to 3km
Pitch angle: 0 to 360° (horizontal), -45 to +45°(vertical)
Scanning speed: 1m/s~5 m/s
Work temperature: -20 to 60°C
Humidity: 10%~95%
Work mode: CW/Pulse
Power supply: 220V /300W
Protection Grade: IP65