Portable Long Range Directed Acoustic Device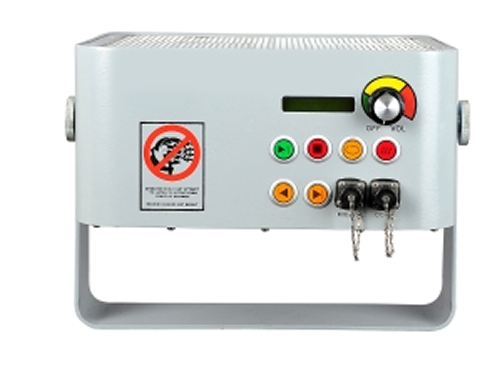 Long Range Directed Acoustic Hailer is widely used to disperse illegal crowds without permanent injury, so it is the best non-lethal tool for anti-illegal rally andinvasion.
It adopts unique energy transducer array and algorithm, and by ultrasonic modulation
to enable broadcasts to be heard and understood clearly over long distances from
hundreds of meters up to one kilometer, even across buildings.
Nowadays it has been patented and certified, and widelyused by the defense forces and police for anti-drug, anti-smuggling andanti-cross border at the frontiers, anti-smuggling at sea, public security andlaw enforcement, broadcasts and dispersion at airports and sea ports etc.
Traditional Powerful Speakers
useone or more speakers, sound is emittedall around, not targeted, short transmission distance, low sound level, veryloud to the operator behind, and ineffective in repelling crowds.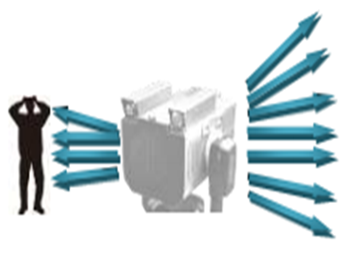 Long Range Directional Acoustic Hailers
usespeaker array and amplifier, to realize forward small-angle centralized transmission of acoustic wave with the advantages of powerful forward sound,
high directivity, long transmission distance, and much betterbroadcasting and repelling effects.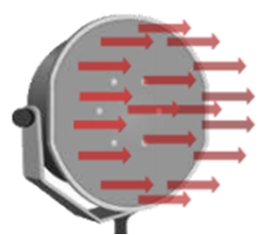 Features:
Compact size andlightweight, portable with built-in battery and controller,
all-in-one, low powerrequirement, simple to operate, safer alternative to
non-lethal andkinetic measures
Specifications:
Power consumption:80W
Max sound pressurelevel: 142dB @1M
Nominal beam angle: +/-15o@2kHz
Frequency range:800-20KHz
Work time: max. 4hours
Input voltage:DC12-30V
Built-in batterycharging time: 4 hours (fast charge), 12 hours (slow charge)
Dispelling distance:50M
Broadcastingdistance: 1000M
Hand-held microphone,MP3 player
Size: 350*350*160mm
Weight: 8kg